Steve • Founder & COO
Steve has managed numerous software projects, large and small, and is very happy to be able to apply that experience to help solve a problem he feels is so important: high energy consumption and GHG emissions. Reducing carbon emissions is now his passion: he bikes to meetings, refuses to fly if it can be avoided, and vigilantly looks for energy leaks in his own home. He has mechanical engineering and business degrees from Stanford, and spent many years building & marketing software for IC design. In his spare time he builds interesting things like windmills, mobiles and electric vehicles.
Lisa • President & CEO
Lisa has worked at 9 startups over her career, most of which — but not all — successfully delivered valuable products to customers. HEA is the most important startup yet because reducing energy consumption is one the most important problems facing the US. Her formal education was electrical engineering from the University of Texas and an MLA from Stanford. She spent many years in the electronic design automation industry as well as being "mom" and going back to school to study literature, philosophy and other fun (but not particularly marketable) subjects. In her spare time she enjoys cooking and running trails with her buddies and dogs.
Travis • Project Architect
Travis is the rare technologist who is also a gifted artist. He understands how to make complex data & concepts both elegant & understandable. He has worked at Microsoft, at several innovative silicon valley startups, including several he founded, and has also pursued interests in photography, travel and theater. He started life in Texas but has also lived in Seattle, Hong Kong, Shanghai, Chicago and San Francisco. We rely on Travis for his brilliant observations, deep technical experience, artistic eye and knowledge in managing complex software projects.

Jan
Jan is a programming prodigy. He and Steve started working together when Jan was a mere teenager. His knowledge is deep and wide-ranging. He is making sure HEA can handle millions of users quickly, accurately and securely as we grow.
Ildar
Ildar is our enterprise software expert and single-handedly implemented the first version of the HEA software. His broad experience with security, software architecture and robust object oriented design allowed him to add core features that we didn't know we'd need till much later.
Mikhail
Mikhail has worked with Steve for over 10 years on various software projects. He is an algorithm expert with a background in engineering analytics, and is applying a wide range of analysis methods to intelligently categorize all the new smart meter data.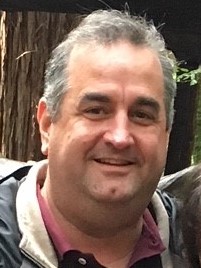 James – Community Programs Director & Energy Coach
James Tuleya worked for eight years on energy efficiency programs and regulatory affairs at PG&E. He has lived in Sunnyvale since 1999 when he became a marketing and alliances manager at Silicon Graphics after his early career spanned roles including Navy officer, operations consultant, investment researcher, and international market development consultant.
Over 10 years ago, James began active climate advocacy and switched his career focus from high-tech to clean-tech/energy efficiency after Al Gore's An Inconvenient Truth documentary helped him realize the urgent need to address our Climate Crisis. He has a bachelor's degree in International Relations from Stanford and an MBA from UCLA Anderson School of Management.
Leader of clean energy community initiatives, avid organic gardener and cook, Stanford sports enthusiast and electric vehicle owner. James can be seen all over Silicon Valley happily driving and talking about his new Bolt EV.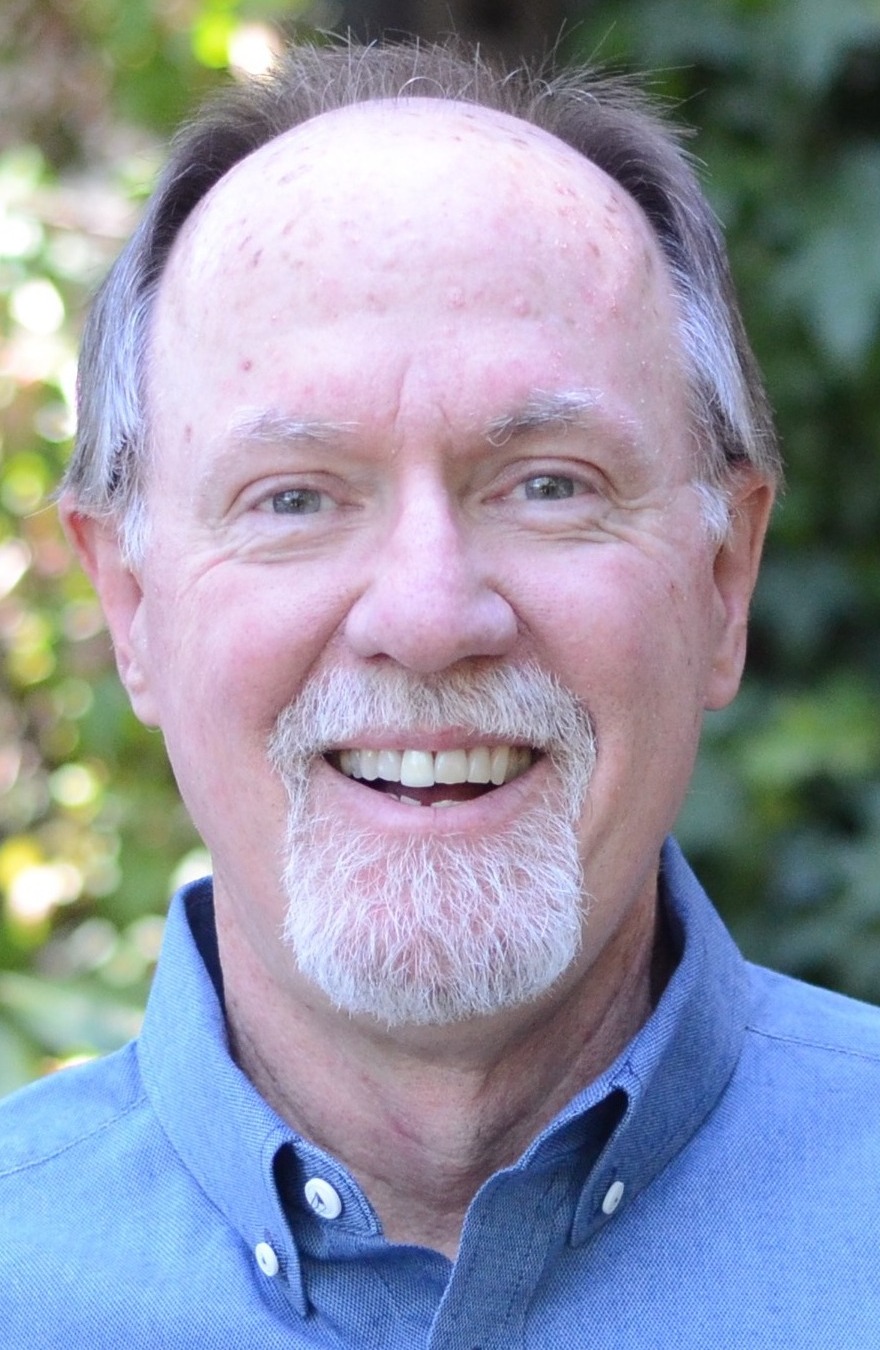 Chris - Plug Load Guru
Chris is the founder of PowerDown (now known an as ScaleBack.us), an electrical auditing service helping homeowners and business owners in Northern California reduce their electrical consumption and utility bills.
In his practice, Chris concentrated on plug load, or the inadvertent use of power by always-on devices, plus the discretionary behavior and use of power by the home or building's occupants. Chris is a regular lecturer in energy reduction classes and consults to local energy groups, utilities, solar companies and building performance firms. Prior to PowerDown, Chris held marketing and product management positions at Oracle, Adobe Systems and finished his corporate career as a Managing Director at Silicon Valley Bank.
Patti - Energy Coach
Patti advocates being kind to the environment by understanding and cooperating with the forces of nature and physics, rather than fighting against them. She reduced her home's energy waste - cutting her bills in half, and now enjoys being an Energy Coach helping others do the same. Patti has worked on residential energy efficiency projects at environmental non-profits such as Acterra, NRDC, and Ecology Action. She is a BPI-trained Building Analyst (U.S. Building Performance Institute) and earned her B.S. in Industrial Engineering from the University of Florida.
Previous experience includes 15 years in computer and tablet technology product development with stints in systems engineering, product marketing, product management and program management. Cool community activity: Teaching backyard composting and vermicomposting at schools and community centers - an amazing form of recycling and waste management. Patti continues to make progress towards a zero waste and ZNE (zero net energy) home.
Danny - Energy Coach
studies Meteorology and Climate Science at San Jose State University. Climate change mitigation is his primary mission—his primary "why" is to provide a peaceful future for his 9 year old niece. He prioritizes scalable solutions for this global problem. Danny believes that passive design techniques and zero-net energy buildings are the definite way forward. His next actionable step is optimizing the buildings we have now, and he aims to share a good time while doing it!

Danny enjoys the insanity of leaving the comforts of his home to go backpacking. He also maintains that two wheels are better than four—BRAAP!
Bruce - Energy Coach
Bruce Mast is a nationally recognized thought leader on residential green building, with more than 27 years of experience in the field. In 2004, Mr. Mast co-founded Build It Green, an industry-leading green building non-profit organization. Starting in 2006, he served in various executive leadership capacities, with a focus on business development, program design, and strategic direction. Mr. Mast's many accomplishments at BIG include his pioneering work to develop a performance-based residential energy efficiency practice and devising new strategies to "green" the real estate MLS and accelerate homebuyer demand for healthy and efficient homes. He helped design and launch the GreenPoint Rated certification system, as well as PG&E's Home Upgrade rebate program. He has authored and published numerous reports and studies on market transformation, energy efficiency best practices, and incentive program evaluation.

Before his tenure at Build It Green, Mr. Mast held positions as a green building and energy efficiency consultant and an energy efficiency program evaluator. He also served as a City Councilmember for City of Albany, CA, and a high school science teacher in the Peace Corps in Benin, West Africa. He holds a BA in Physics from Rice University in Houston, TX.
Gil
Gil Masters works on energy efficiency and renewable energy systems as keys to slowing global warming, enhancing energy security, and improving conditions in underserved, rural communities. Although officially retired since 2002, he continues to teach at Stanford University. He is the author or co-author of nine books, including Energy for Sustainability: Technology, Policy and Planning (2008). Professor Masters has received a number of teaching awards at Stanford. Over the years, more than 12,000 students have enrolled in his courses, including Steve.
Sealy - Junior mascot
A transplant from Texas where she spent her formative years. Shuma's teaching her the ropes and she seems to enjoy life in California. She does not conserve energy but expends a great deal of it running and playing!